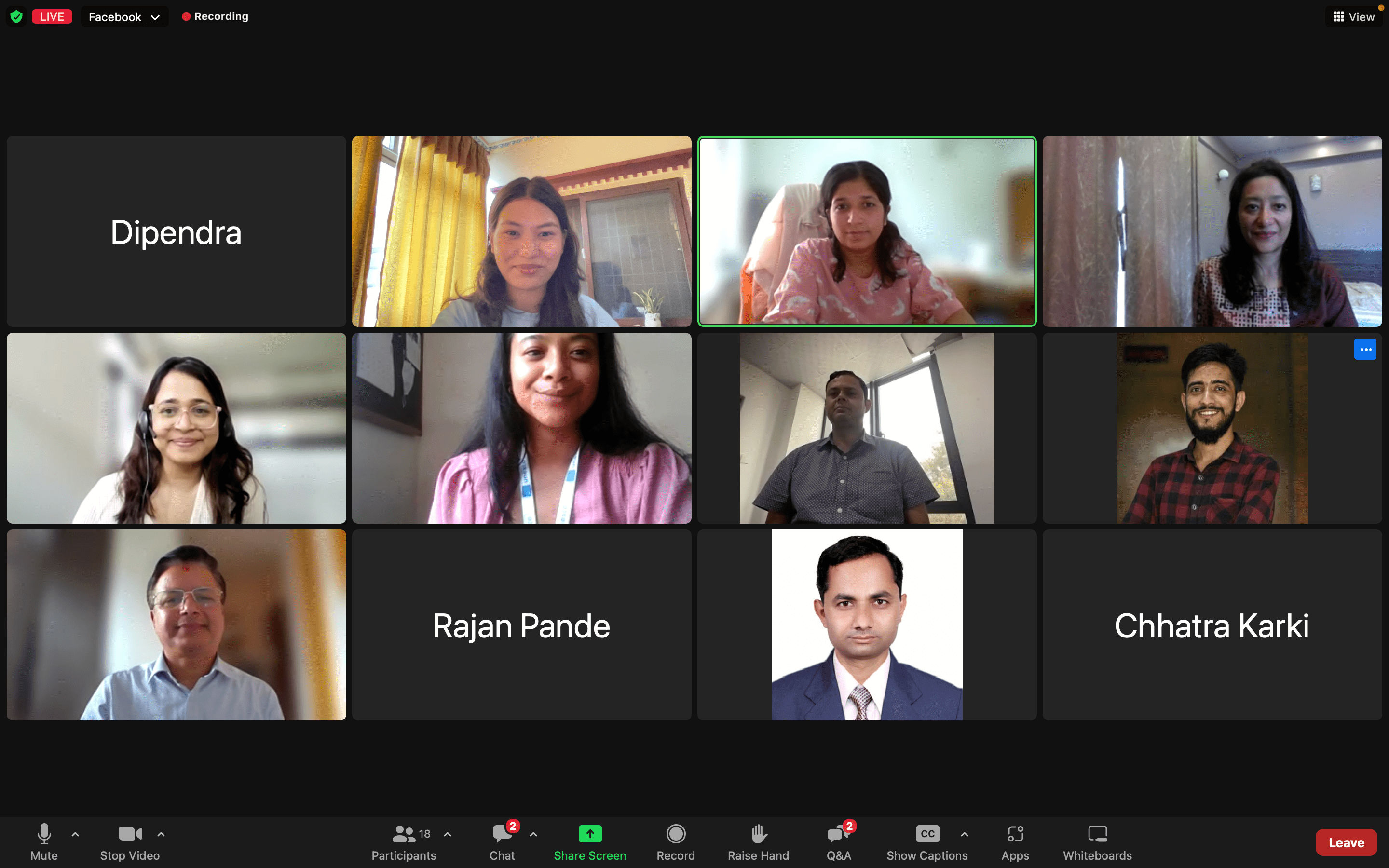 UNESCO-NFSJ Science Dialogue on "Challenges in Communicating Dengue" undertakes.
Kathmandu, Sept. 27
The United Nations Educational, Scientific, and Cultural Organization (UNESCO), in collaboration with the Nepal Forum of Science Journalists (NFSJ), organized its second science dialoguesession virtually on the theme of "challenges in communicating Dengue" on Tuesday.
Dr. ReshmaTuladhar, Associate professor at the Central Department of Microbiology, Tribhuvan University began her presentation with the information about transmission and infection of Dengue. Furthermore, she also emphasized the timeline for Dengue cases in Nepal, from the initial report to the outbreak in 2022. She discussed her thoughts on the climatic factors that are related to the spread of dengue.
Likewise, Dr. DipendraGautam, National Professional Officer at World Health Organization (WHO) talked about the prevention and control measures for Dengue. He then stressed the importance of risk communication and community engagement by highlighting the role of social mobilization, social marketing and Information-education-communication system.
Gautam clarified about infodemic and the importance of getting information from credible source, and avoiding misinformation, rumors and myths circling in the social media about dengue.
Prof. Dr. Chhatra Mani Sharma, Head of Department of Environment, Tribhuvan University, put forwarded his views on the basis of presentation by Dr. Tuladhar and Dr. Gautam. He highlighted the significant role of media to create awareness during the dengue outbreak.
Meanwhile, Nirjana Sharma, the Head of Communication of the UNESCO Office in Nepal, explained the importance of science dialogue series to bridge gap between scientific community and Science Journalists.
The President of NFSJ, RajanPokhrel also emphasized the seriousness of such dialogue series for disseminating scientific knowledge in various media outlets. He believed that such dialogue series would focus on various science-oriented issues, and help to popularize the science writing.