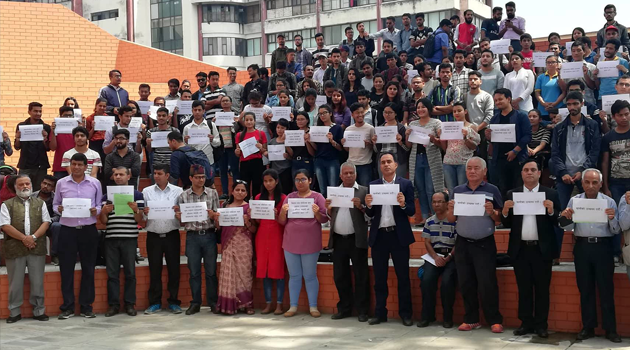 Invest more on science, technology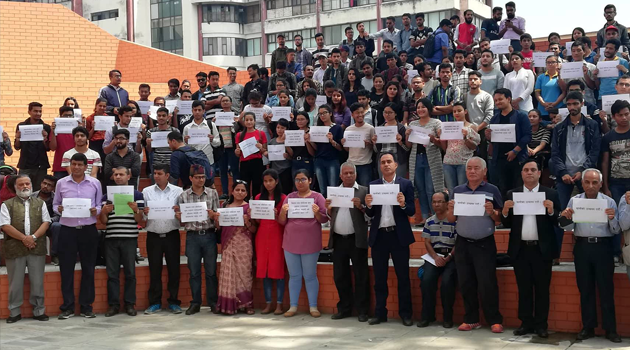 Kathmandu-The sixth National Science Day was marked here today with the theme 'Science and culture for prosperity.'
To mark the day, Nepal Forum of Science Journalists, Nepal Astronomical Society, Nepal Chemical Society and Nepal Mathematical Society jointly organised an awareness programme in Kamladi, where more than 300 people, including science students, scientists, culture experts and teachers participated.
According to president of Nepal Forum of Science Journalists Laxman Dangol, research and development activities carried out in the country were not scientific and did not match the country's culture.
He also urged the government to increase investment on researches related to science and technology. "Without increasing investment on science and technology, the incumbent government's slogan — Prosperous Nepal, Happy Nepali — won't be realised, " he added
Likewise, Suresh Bhattarai, chairman of Nepal Astronomical Society said the government had to give more opportunity to youths  and create more jobs in the country to stop the brain-drain.  "Since we have many of the highest mountains in the world, we can increase the GDP and promote tourism, by establishing high altitude astronomical observation centres in different parts of the country," he said.
According to a survey on 'science and technology' in Nepal, 1,650 students have completed Post Graduate Doctoral Degree. The highest number of students completing PhD was in Agricultural Science, 213 in engineering. Among them, 559 were Brahmins, 358 were from ethnic groups, 129 Madhesi and eight were Dalits. (THT)